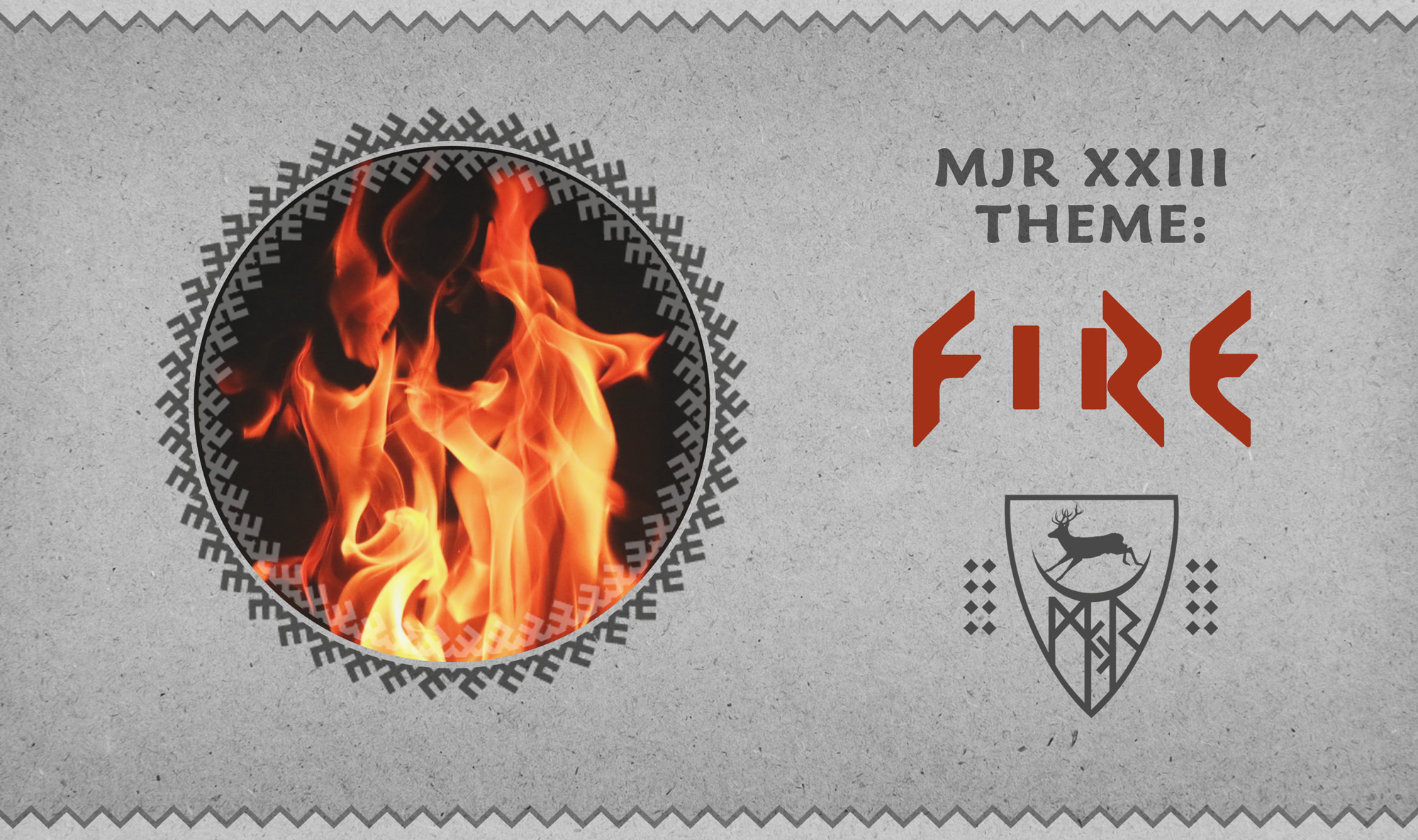 The theme of Mėnuo Juodaragis XXIII is FIRE
In 2023, the MJR Festival is dedicated to Fire – the most sacral element of Baltic culture, cherished and honoured since the beginning of mankind in altars, in the hearths of homes under the protection of our goddess Gabija, burning at the centre of all ceremonial rituals and major events. The Fire that unites us, brings us closer, connects us, and gives us warmth, light, and hope. The eternal Fire that holds remembrance and faith. The fire is kindled, heated, and fueled – from its spark comes the essence of CREATION itself.


"Only Fire leads knowledge to turn to the spiritual direction. This is the origin of the earnestness of the people of Lithuania, of their healthy and pure virtue, whose last rays we can still admire today. All life, all consciousness, has been and will be perceived as Fire. Fire is light and life. To create fire is to create the world, to create life" – Lithuanian poet and philosopher Vydūnas


Fire is perhaps the most significant and enchanting theme in the journey of Mėnuo Juodaragis. The emerging and growing MJR tribe seems to be finally mature for a theme like this. So we will inflame the festival fires on the stages and in our hearts, the MJR XXIII celebration will be as vibrant, sparking, flaming, glowing, cosily smouldering, and mesmerising as never before!


We will be discussing the many expressions, magical meanings, colours, and shades of the theme of Fire, and we will be presenting this theme in greater detail.