MJR XXIII FISHING COMPETITION
WHAT WILL WE SEE - WHAT WILL WE HEAR - WHAT WILL WE KNOW - HOW WILL WE REVEAL?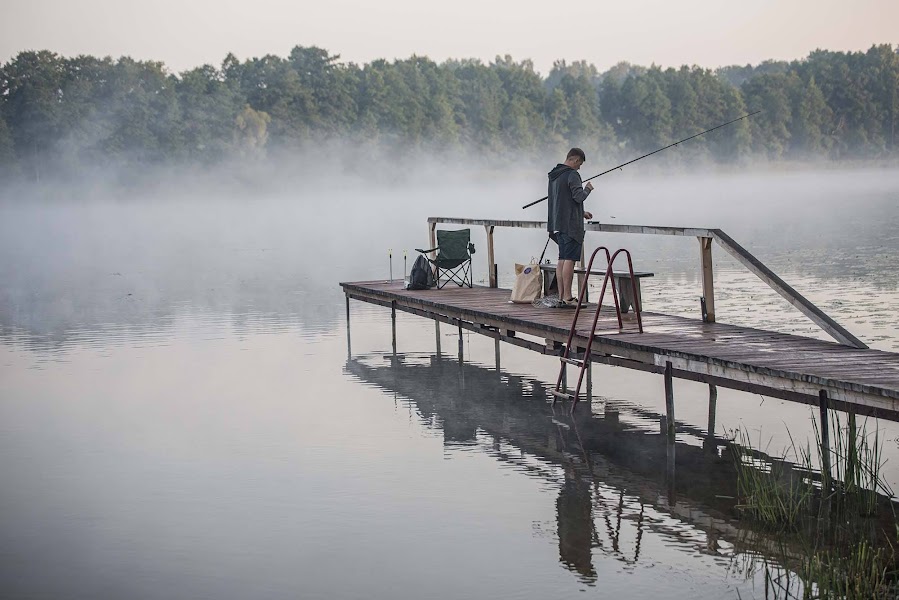 InMJR fishing competition is a great way to meet the awakening sun and also gambling opportunity to check your fishing skills. 
Competition welcomes every early bird who brings bottom or floating fishing rod, soft sieve for fish and who is willing to follow amateur fishing rules.
We invite you to register for a fishing competition on Thursday at the Info center (Žinyčia). Registration closes on Saturday 5 am. Competition starts at 5:30 am. Good luck!
RULES OF FISHING COMPETITION
Competition starts on Saturday at 5:30 am and lasts till 10 am. 

Fishing spot is assigned randomly. You will have 30 minutes to prepare.

During competition you can use only one bottom or one floating rod, but you can have a spare rod next to you.

You must follow amateur fishing rules and have a permit to fish. You can get your permit here

http://www.alisas.lt/permits 

Fish must be kept in a soft sieve for fish. Fishermen are responsible for the well-being of their catch. Fish that don't fit into amateur fishing standards must be released.

Fish that are caught after time of competition are not counted or weighed.

Weighing of the fish happens in all fishing spots and are carried out by the organizers.

The winner is the fisherman who has caught the heaviest fish.