WHAT WILL WE SEE - WHAT WILL WE HEAR - WHAT WILL WE KNOW - HOW WILL WE REVEAL?
Tent of wisdom will be enlightened and flaming with the most magic and sacred topic of Nature and Culture – Fire. Other elements and topics will also come into play to help to reveal this mystical phenomenon. A broad group of famous scientists, nature conservationists, ethnographers and experienced practitioners will share their unique studies, insights and visions.
We invite you to participate and grow in a spiritual way – Tent of wisdom will wait for you full of lectures, movies, discoveries and discussions – let's make the fire together!
THE LECTURES ARE IN LITUANIAN LANGUAGE,

except where noted separately 
:::::::::: VIII.24 – THURSDAY ::::::::::
Antazavė region in twists of history: manor, parish, community. Laimonas Abarius
Traditionally we start the program with a focus on the local area. A story of a local historian about Antazavė district, history and development. Knowledge and curiosities that you will not find on the internet.
:::::::::: VIII.25 – FRIDAY ::::::::::
Eternal fire in Lithuanian customs. Virginijus Kašinskas
Virginijus Kašinskas, researcher of Lithuanian native culture and mythology, says that it is not an accident that Lithuanians are called worshipers of the fire. For many centuries Lithuanians saved their lives, communicated with God and travelled to eternity by the help of the fire. Fire participates in all rituals of family and community.
Symbol of fire in Baltic ornament. Dr. Vytautas Tumėnas
Art critic, ethnologist, historian and Doctor of Humanities will discuss the semantics of ornament related to fire. Variety of different fire forms will be revealed: Earth, stars, touchable and spiritual level. Its symbolism is related to vitality and to travelling to eternity. Lecturer will also cover development of traditional patterns from the neolithic Tripolje civilization, the Middle Ages to nowadays in Baltic lands as well as in Lithuania.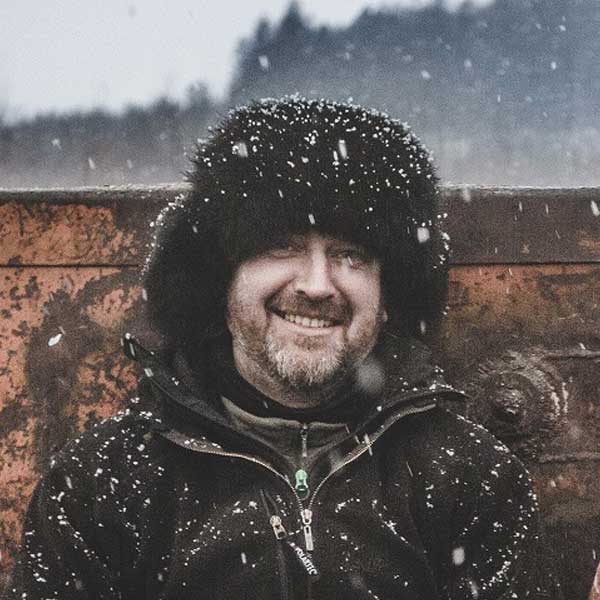 Fire in Siberian natives lives: Connection with inhuman personalities and landscape. Dr. Donatas Brandišauskas
Cultural anthropologist and Doctor in Social Anthropology will tell us how according to long term studies nomad deer breeders and hunters make connection with fire in their everyday life. Fire is crucial not only to get warm and make food or leather clothing, but also it is important for keeping connection with spirits, domestic deer, wild animals and the environment. In Siberian Taiga fire is an inhumane creature that has to be respected and befriended.
The art of fire sculptures. Eglė Valentė
This is a lecture by the pioneer of fire sculpture events, ethnologist Egle Valentė. She will share her 30 years of experience of making fire theatre, discuss symbolism of fire in various celebrations and will cover development of fire sculpture art in Lithuania and abroad.
Story-conversation about burning Eternal Fire at Šatrija. Šatrija fire keepers
For 5 years the Eternal Fire at Šatrija, Samogitia didn't stop burning. How and why it has started, what perceptions visit and what practical challenges arise, Šatrija fire keepers will share their thoughts.
To clean with fire: why sauna makes people happy? Birutė Masiliauskienė
Tradition of cleaning in the sauna has existed for thousands of years in various cultures. For modern people sauna has almost lost its hygienic function, however the popularity of saunas is just rising. The steam that is born in the alliance of fire and water creates space for magical transformation, after which we leave reborn and happier. Why is that we will hear from famous sauna bather, leader of association of professional bathers, author of few books Birutė Masiliauskienė.
:::::::::: MAGIC WORKSHOP on Kaukas island ::::::::::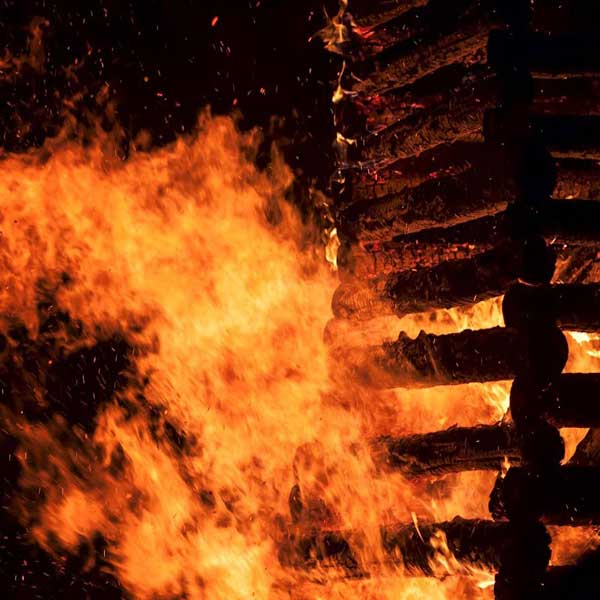 The legend about Sovijus. Audrius Kasperavičius
The legend about Sovijus is a myth that gives arguments for the tradition of burning the dead. Cremation in Baltic lands is known for more than 2500 years. Why were the bodies of our ancestors given to the fire? This old surviving myth about cremation pioneer Sovijus reveals an important mission that was dedicated to fire. Lecture - discussion will be led by artist Audrius Kasperavičius, author of the song collection "Guide of the spirits".
The Alchemical Fire. Adam Ormes
A story about alchemical fire and magic that is related to it. Adam Ormes is a lecturer who moved from London to Lithuania, researcher of hermeneutics and esoteric topics, musician. Fire plays a central role in the art of alchemy, a practice which brings together ancient mythical consciousness and the modern analytical mindset. He will show how an alchemical approach to fire makes it possible to integrate these two ways of seeing, and enables us to find answers to the key questions of our time. Lecture in English.
:::::::::: VIII.26– SATURDAY ::::::::::
Impact of cold and heat practices on the human body + ice bath. Žilvinas Gruodis
Physiology of breathing, Oxygen Advantage and Wim Hof method instructor will introduce us with the impact of cold and heat practices on the human body. Why we need cold practices and how it can make us "ignite our inner fire". At the end of the lecture presenter will invite you to experience an ice bath by yourself. Duration: 2 hours.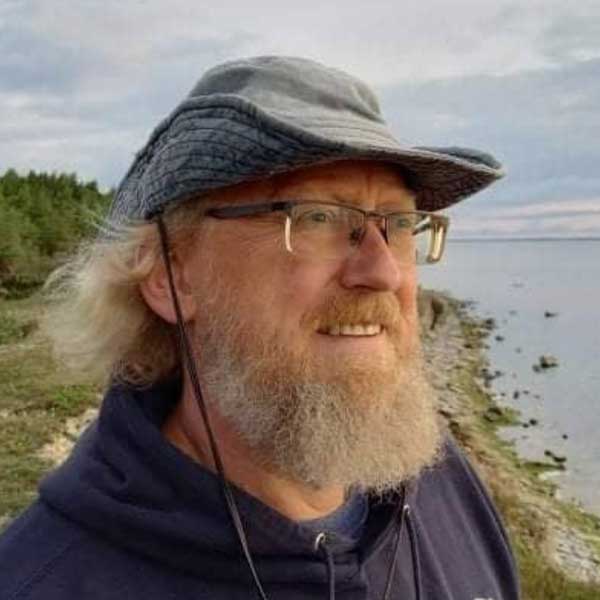 About holy fire and god Agnis in Indian culture. Prof. Audrius Beinorius
Fire in India has sacred meaning even nowadays. It is crucial for religious rituals and celebrations. The lecture will cover fire's role in religious hindu life, its foundational functions and meanings. The lecturer will also discuss the personification of fire - god Agnis and others mythological, cosmological and psychological meanings. The author of the lecture is a researcher of religion, leader of Vilnius University Indian research centre, professor of Asian and transcultural studies institute indology and buddhism studies.
(Not) forgotten Lithuanian identity: cross of fire. Prof. Vykintas Vaitkevičius
Archeologist, famous researcher of natural identity, Doctor of Humanities Prof. Vykintas Vaitkevičius will tell us about novel research about cross of fire (swastika). The research is based on new archaeological, mythologic and ethnologic material, it reveals that the sign of cross of fire is an inseparable part of the XIII-XIV century religion and culture of the Grand Duchy of Lithuania, so part of the Lithuanian nation.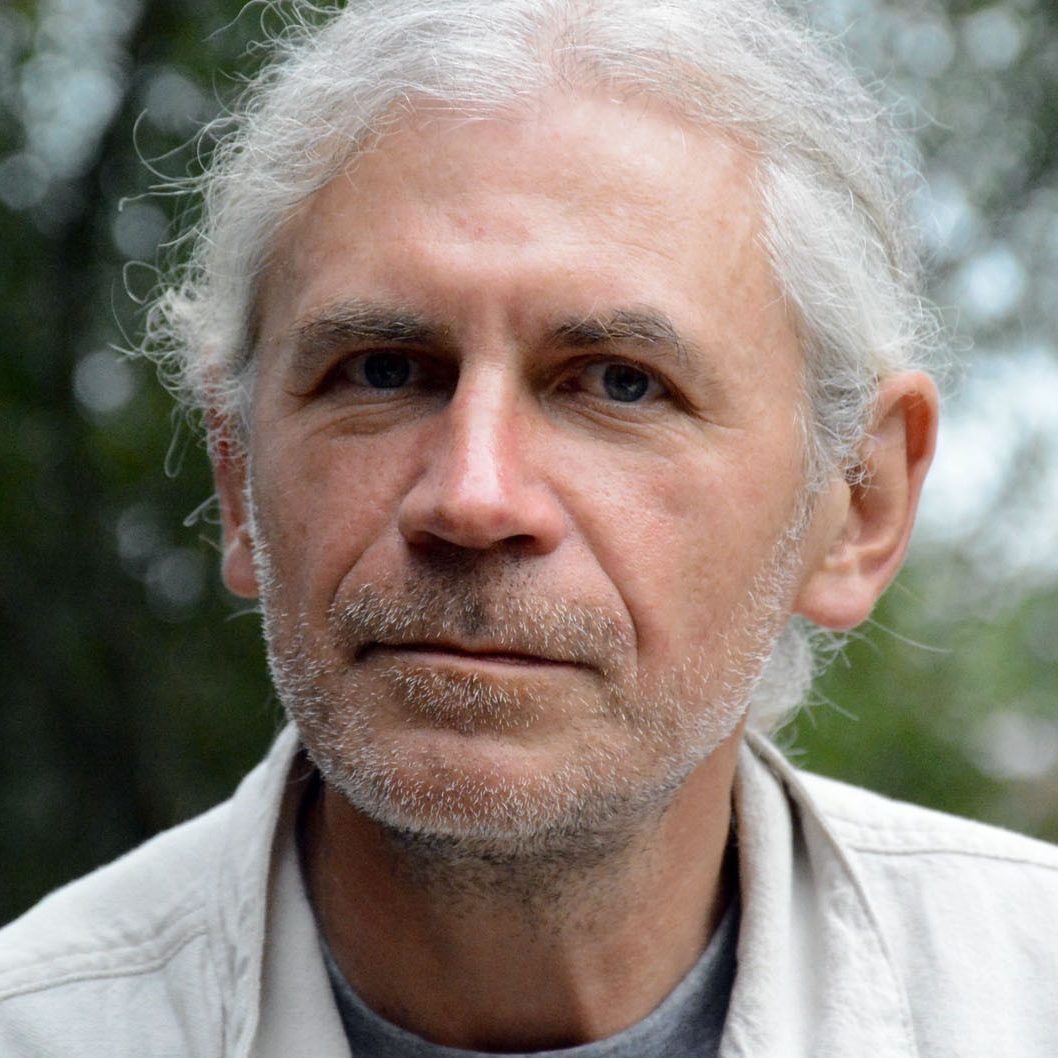 Holy fire and its tongues. Dr. Dainius Razauskas
Mythology looks at the world symbolically, mythic worldview consists of metaphorical meaning of external phenomenon. So the Holy Fire is not a physical thing, but all the meanings that it arouses in the human inner world. Holy Fire is hiding under phrases "bright mind", "warmth of the heart", "spiritual enthusiasm" and many other metaphors. They, like tongues of the Fire, enlighten the secrets of being. Deep and inspiring conversation with MJR companion, one of the most famous researchers of Lithuanian mythology and religious studies, writer, Doctor of Humanities Dainius Razauskas.
Fire world of the Balts. Dr. Daiva Vaitkevičienė
The light of the Fire comes from the depths of the Baltic worldview - it is the main cosmological element that connects humans and the gods. Fire of the Sun and Thunder, fireplace of Gabija, fiery oak, celandine - only a small part of expression of the fire in the Baltic religious world. The lecture will present metaphoric views of fire and their mythological meanings. The topic will be presented by researcher of Lithuanian mythology, folklorist and Doctor of Humanities Daiva Vaitkevičienė.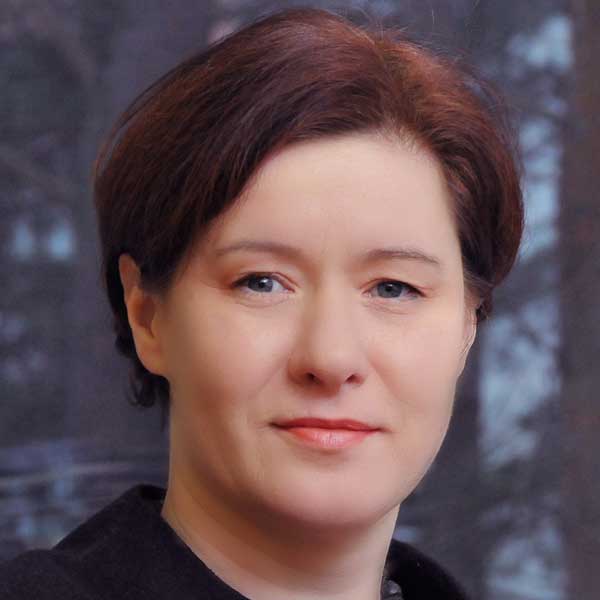 Fire in the home environment: casual and holy places. Dr. Aistė Andriušytė
Report will cover twofold purposes of the fire: for the household and for the sanctity. Fire locations in old homesteads. What is known from early sources about respect to home fire. How locations of fire and relation with it changed in new homesteads. What is the ritual of home fire that survived till these days?
Forests and communities - protection and relationship. Gyvo Žalio
What is the relation between forest and modern communities? What we can learn and what we have forgotten already? How to harmonise usage of forest with environmental protection and how to involve and empower communities in preservation of woods. This and more will be presented by creators of Gyvo Žalio association.
:::::::::: VIII.27– SUNDAY ::::::::::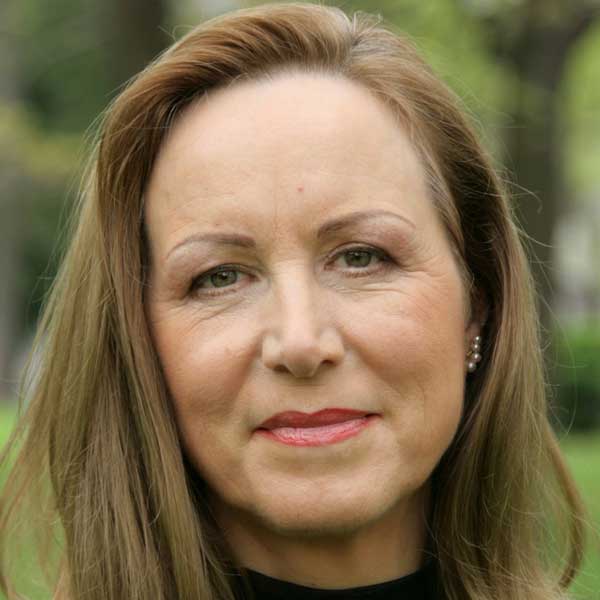 What the Sun is doing the whole day? Dr. Nijolė Laurinkienė
Ethnologist , folklorist and habilitated Doctor of Humanities will present her new book for kids and the whole family "Sun - the queen of the sky" (published by "Aukso žuvys").
Fire burning tradition on All Souls day in Dzukija. Dalia Blažulionytė
Traditions of remembering the dead are well survived in Dzukija. Here in the cemetery All Souls day's fires are still being burnt. They gather communities for common prayer, song and transfer of the memory. During the lecture we will have a conversation about fire meaning in showing respect to the dead (based on ethnographic material from Varėna region). Lecture by Dalia Blaužulionytė - anthropologist and worker of Dzukija national park and Čepkeliai nature reserve.
The century of the Sun, in what our ancestors from the bronze age believed. Roman Lubun
What is cult of the Sun? Where and when it was created? When it reached its rise and fall? Entire centuries scientists from around the world tried to guess the mystery of signs of the Sun that were painted on cliffs, stones, ceramics, and weapons. They appeared in Europe around 7000 years ago in neolite, when people became stationary and started farming. Then after 3000 years when humans discovered techniques to work with metals it reached its peak and became a cult of the Sun. Lecture by ukrainian archaeologist Romanas Liubūnas. In Ukrainian and English.