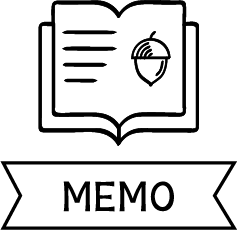 Arrival
We encourage leaving your cars at home and taking alternative ways to reach the Festival – train, bus, cycling, hiking or carpooling with your friends. More info on hiking and cycling trips, train, bus and shuttle bus schedules, as well as driving directions, here: https://mjr.lt/arrival/. 
Gates
Festival gates are open from Thursday 13.00. Only here you will be able to buy single day tickets, special discount tickets, paid parking permissions. Look for a WC cabin near the gate if nature calls too early.
Parking
There are several free parking lots next to the road, feel free to use them and only consider driving into the island parking lot if absolutely necessary. Entry will be closed if weather conditions are not favorable. More info here: https://mjr.lt/parking/. There is a shuttle van at the gate to help you reach the camping area, it will take your belongings and one member of your group to keep them safe. Others can enjoy an adventurous stroll trouble free!
Info and help
The Infodesk tent will be one of the first things you will see going towards the food yard. You can obtain a festival schedule, cigarette butt capsules, rubbish bags, or ask your cellphone to be recharged. However, we suggest bringing a powerbank with you – or maybe even coming without a cellphone at all?
A first aid tent is located next to organizers headquarters, near the main beach.
Your safety is ensured by security personnel stationed or patrolling around festival areas, gates, parking lots etc.
Camping ground
Please raise your tents only in designated camping areas. Be observant – some of them are dedicated to camper vans and trailers. Keep clear of driveways, especially around WC booths. If you are more of a shade rather than sunshine person, feel free to stretch a hammock or tent in the southern forest at the far end of camping grounds.
Light
The darkness of the night surrounds Duburys island, so torch or other safe light device will help you.
Outfit
The weather situation in the island might turn out unexpectedly bad so please be prepared to endure both summer heat and enduring showers. Do not forget warm clothes, rubber boots and rain protection
Water
In the island there are few streams, there will be big water tank besides beach and also water will be sold in info center (Žinyčia), but we invite you to take your own, to be sure that you won't lack water.
Higiene
There will be public bathroom booths in active areas, camping ground, gates and parking lots. There is a shower built at the beach near the VIP camping site. Why not give it a go at the sauna? You will find several of them following the road past the Main Stage. Please keep the facilities clean and cozy.
Health
First aid will be available at the organisers HQ around the clock.
Fire safety
Let's take fire seriously. Please enjoy the fireplaces provided by organizers and don't build bonfires around camping ground or other areas. Use your camping stove or portable BBQs responsibly and under constant supervision.
Clean environment
Please avoid food packaging and similar waste as much as possible, enjoy the meals provided at the food yard. Use the rubbish bags you received to leave no footprint at or around your camping site. Littering is a horrible thing to do, and if you find something inappropriate lying on the ground, raise your karma point value and pick it up to dispose properly. 
Swimming
You can find at least 5 swimming areas around the island. Enjoy the lake responsibly, don't dive headfirst, keep yourself and your loved ones safe.
Food and drinks
It is forbidden to bring alcohol and glass, as well as weapons of any sort. You can obtain food, water and other drinks trouble free. A deposit-cup system will help you enjoy your drinks environmentally friendly. You will be able to use your bank card in most places, but it is advised to bring some cash, especially small change. ATMs are located in Dusetos and Zarasai.
Animals
Despite your endless love for your furry companions, it is advised to leave them at home. Loud noises and crowds of people will cause them a lot of stress here. In case you really have to, the memo is here: https://mjr.lt/a-memo-for-those-attending-the-festival-with-their-pets/.
Photos
In the festival we don't limit photographing or taking videos (except special marked zones), but we ask you to respect everyone's right to privacy. Important note: all published pictures taken in MJR can be used by organizers for non-commercial purposes without prior notice.
For nature
Let's leave the island cleaner! 
Help
If you need any help please don't hesitate and reach our guards or organizers. We feel thankful for your understanding, kindness and respect for each other.
Other
Consider bringing multiple power banks for your independence. Most operators provide good network coverage.
Participating in the festival might place you in the eyes of photographers and vloggers of various kinds – keep that in mind and put your best smile on!
The Lost and Found is available at Infodesk.