The tickets of festival Mėnuo Juodaragis XXIII are available in electronic or printed form. 
We advise to purchase Your tickets in advance.
In 2023 the number of MJR ticket holders would be limited to 5000 humans.
Ticket prices will rise as the festival approaches.
Your journey to a magical holidays starts here!

The MJR Family Ticket shall be used by a single family – one or two adults and one or more children up to 12 years of age (inclusive). Read more… 
The ticket is valid for all Festival time.
The price will change from 24.08.2023

BUY TICKETS: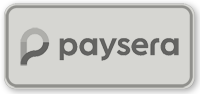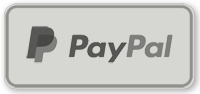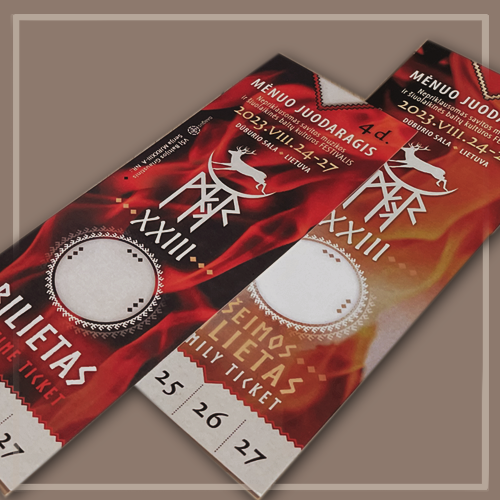 MJR XXIII printed tickets
You can purchase physical (beautifully printed) MJR tickets at the festival bureau Ragainė in Vilnius oldtown – Skapo str. 3 – open daily from 12:00 to 19:00. Usual discounts for regular MJR visitors are granted here.
You can also order the printed MJR tickets shipped to You by post.
Printed tickets have QR codes, and the customer's contact details are registered on the purchase, so even if You lose the ticket, it will be possible to restore it.
Printed tickets are nicer to give as gifts.
You can pay the tickets by card or cash (cheaper).
Regular visitors of the festival, who still wear MJR fabric wristands from previous years, can buy tickets at a discount until June 1 and save up to 5 Eur. For this You need to visit in person. The discount is given for one ticket.
At the same time, you will find good music and MJR merchandise in "Ragainė".
It is always nice to meet our tribesmen, we kindly invite you to visit:

www.facebook.com/dangausragaine
Tel. +370 678 86443
For children up to 9 years of age

the entrance is free.
Tickets for separate days

of the MJR XXIII

would be available at the Gate:



VIII.24

– Thursday – 30 Eur*
VIII.25 – Friday – 70 Eur*


VIII.26

– Saturday – 85 Eur


VIII.27

– Sunday – 30 Eur

——————————–
* When purchasing  tickets for the first days of the festival, a deposit corresponding to the full value of the MJR XXIII ticket should be paid together, it is returned to the person upon departure.
You will need cash.
** 08.26 ticket is also valid for 08.27 Sunday.
We kindly ask You read the TERMS AND EVENT CONDITIONS of MJR tickets use and rules of the Festival.
IT IS IMPORTANT FOR YOU AND US!
SPECIAL & DISCOUNTED TICKETS
Special discounted MJR tickets are available for various age and social groups. These tickets are valid for all days of the event.
Valid identity documents are required to use the discounts for purchase and submission.

TICKETS REFUND:
An exceptional opportunity for MJR visitors! If your summer plans change, all MJR XXIII tickets, that have been purchased by June 1st, 2023, shall be eligible for return and refund until August 1st, 2023 – Read more…

A 5% fee is added when paying for e-tickets via PayPal. You can order this way until August 20, 2023.

From the First festival day – 2023-08-24 – all MJR tickets available to purchase only at Festival Gate.

PARKING TICKETS
Parking at the outskirts of the Dūburys island is free for those arriving by car. Separate fees apply to cars, campers, and motorcycles in protected parking lots near the feastival entrance and on the island. Parking plans and prices will be announced in June or July 2023.

Dog tickets…?
In the name of awareness and order, an idea of introducing a symbolic price "ticket" (3-4 EUR) for pets brought to the festival is being considered.
If such a decision is made, we will tell you more about it later.

The MJR ticket price includes payment for the event program, infrastructure fee, and charges for the transaction services.
Should you need any further assistance on the issues of the Event, please contact us
by e-mail bilietai@mjr.lt 
or phone +370 520 51727
LET'S ENJOY THE MAGIC OF JUODARAGIS TOGETHER!